Unlock Trial Version
If you've not yet purchased a license for JJD, tap one of these Subscribe buttons, then follow the instructions below to unlock your trial copy of JJD.
Monthy Subscription - $15 USD
Annual Subscription - $159 USD
Instructions
Open the About dialog in JJD

Click on the Copy License Info button (see screen image below)
This will put your product code and license information in the Windows clipboard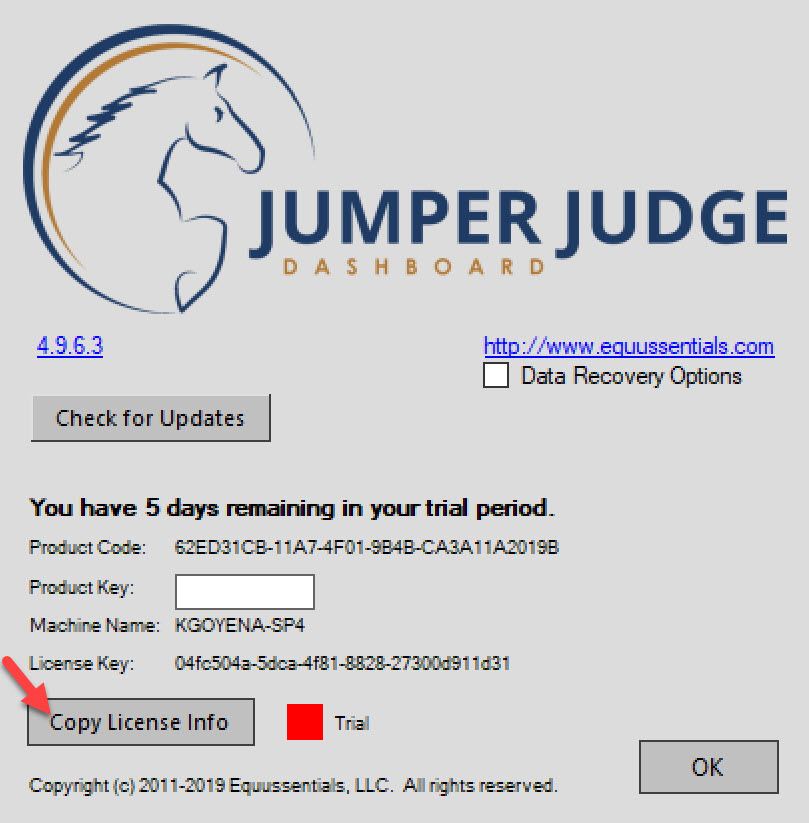 Compose an email to kgoyena@gmail.com and paste (Ctrl-V) in the data from the clipboard into the email, then send it.
Once your payment is confirmed you will receive a return mail with your unique Product Key
Open the About dialog and enter the Product Key value in the designated box
Click the OK button and you're all set!
We suggest you now watch our instructional videos posted here.