Welcome!
Welcome to the Equussentials website. Please take a look around at our products and services and contact us with any questions.
Jumper Judge Dashboard v4
If you judge jumpers/show jumping, you've got to check out Jumper Judge Dashboard. Please go to our Software page for more information.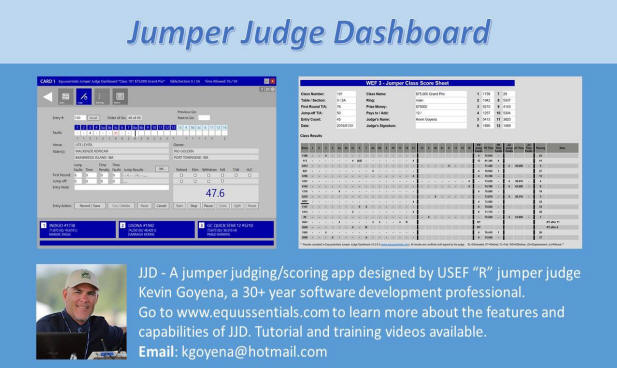 JJD Score Sheet Backup File Recovery
Click here to recover a scoresheet compiled in JJD. This is only available if you used JJD version 4.1.0.0 or greater at a show where you had internet access from the judge's booth.
Keyhole Tracks and Cups
Please check out www.pottersteelservice.com for information about metal keyhole tracks and jump cups.

Click to go to our JJD Facebook page.